And just like that, another year of Ultra Challenges are done and dusted!
Our brilliant final Ultra Challenge team; Amy Balmer, Joanna Freeman, Emma Dewdney, Lisa Blatherwick, Beth Albutt and Liz Gilbert took on (and completed!) the 25km South Coast Ultra Challenge where they trekked a mighty 25km to the finish line in Alfriston in the name of raising funds for Help for Heroes. Oh, and did we mention they did this ALL in the scorching summer heat?
Their biggest supporters Jo George, Beth's partner, Paul, and Beth and Paul's adorable pooch, Roo were there to cheer them on and lend a helping hand (and paw) to top up their waters and provide snacks to fuel them through their trek.
We hope you're recovering well, ladies!
You can catch some of the highlights of the day below.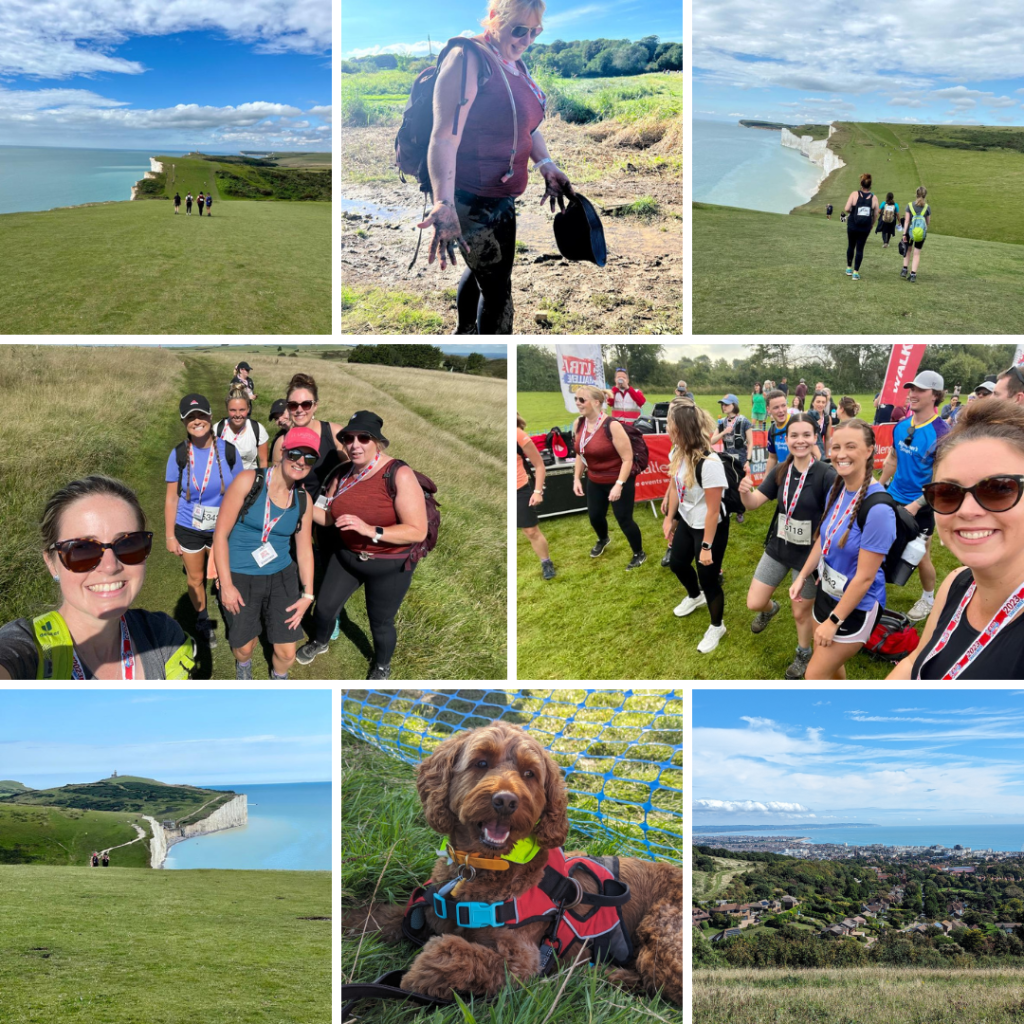 As we're rounding off another year of Ultra Challenges, we're taking a trip down memory lane and looking back at this year's series of challenges.
Up first was Bhamini Patel and Simone Ozcagdas where they hiked a staggering 25km and were faced with 570m elevations along the Jurassic Coast.
It was then Alex Brown and Richard Ruff's turn where they trekked their way in the stunning English countryside scenes that the Cotswolds has to offer, and completed it in an incredible time of 5 hours and 30 minutes.
Although the Challenges may be over, you can still show our teams some support by clicking here. All money raised will be donated to Help For Heroes who provide physical, financial, psychological and welfare support to veterans who have sacrificed so much for the country. You can find out more about their vital work here.